DID YOU KNOW?

A recent survey of business professionals determined that 66% would not revisit a site which failed to meet their expectations.

Study by Enterpulse

Services: Enterprise Solutions
For our Small to Medium size clients, we develop custom user interfaces and custom programming applications to take full advantage of the Yahoo!® Store platform.
We also offer a host of Tools to maximize your online potential: from an Advanced Search, Search Engine Optimization, Tell-A-Friend and more.
For more information on how we can help you sell on Yahoo!®, please contact:
Brian Bock
phone: (855) 559-3334
email: brian@bock.com
White Flower Farm
The premier American mail-order source for plants, bulbs, and gardening supplies, White Flower Farm and Bock collaborated on a complete website redesign, including a custom Advanced Search.
More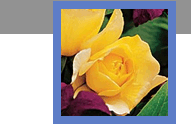 SELLING ONLINE:
Take ownership of your store: front and back-end
Since 1996, we have been providing a full
range of Internet marketing,
design and programming
services including the development and customization of online stores on the Yahoo! Store platform.
Service: Get details