DID YOU KNOW?

A recent survey of business professionals determined that 66% would not revisit a site which failed to meet their expectations.

Study by Enterpulse

Services
Bock is dedicated to online retail solutions from the user experience to your back-end fulfillment needs. Since 1996, we have been providing a full range of marketing, design and programming services in the development of online stores.
We help you sell online with:
... & Our Services:
An exceptional internet presence stems right from the initial planning stage, where structure and design create synergy with your current marketing communication.
Developing a strategy that fits your company, your customers and your environment is a crucial process in effectively selling online.
Design
Branding and identity development
Website design: user interface and navigation flow
Website / template production
Online branding is particularly important. A website plays a pivotal role in reaching a new audience and allowing broader market coverage. With an emphasis on intuitive navigation and cleanliness, your site becomes easy and informative to the user. With this they are more likely to find and buy the products or services you intended for them.
Programming
Database development
Custom programming solutions
Infrastructure development and support
A belief in the influence of new technology will keep your company at the forefront. We have the knowledge, experience and tools to develop a site to suit your company profile.
Marketing
Search engine optimization
Newsletter development
Site optimization for useability
A website is a key marketing and branding tool that should integrate with your offline strategy. For your online presence to work for you, you have to have traffic. Bock Interactive specializes in promoting your site and making it the most prominent in its field.
For more information on any of the above and how we can help you sell online, please contact:
Brian Bock
phone: 855-559-3334
email: brian@bock.com
Extend the functionality of your website or Yahoo! Store with our Bock Tools for Advanced Searches, Search Engine Optimization and other solutions to help you sell online.
More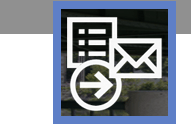 SELLING ONLINE:
Take ownership of your store: front and back-end
Since 1996, we have been providing a full
range of Internet marketing,
design and programming
services including the development and customization of online stores on the Yahoo! Store platform.
Our Clients: Get details