DID YOU KNOW?

A recent survey of business professionals determined that 66% would not revisit a site which failed to meet their expectations.

Study by Enterpulse

Services: Enterprise Solutions
For our Medium+ to Large size clients, ten7ten offers a customizable and extendable Enterprise Solution that grows along with your business.
Based on our desk-top Content Management interface, the Bock Loader, clients can create multiple storefronts using one main database. Each store can have a different look and feel and offer up a customized listing of products and pricing.
For more information on our customizable solutions for your online store needs, please contact:
Brian Bock
phone: 802-482-4844 x15
email: brian@bock.com
Small & Mid-Sized Business Solutions | Tools
White Flower Farm
The premier American mail-order source for plants, bulbs, and gardening supplies, White Flower Farm and Bock collaborated on a complete website redesign, including a custom Advanced Search.
More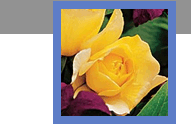 SELLING ONLINE:
Take ownership of your store: front and back-end
Since 1996, we have been providing a full
range of Internet marketing,
design and programming
services including the development and customization of online stores on the Aabaco Small Business platform.
Service: Get details